The Versatile Long Sleeve Undershirt
  ★★★★★ Quality |
Easy US Returns and Exchanges
SAVE 15% on 3. Free US Shipping on orders $29+
Everyone has a shirt they come back to.
Your closet is full of clothing, and yet there are always a few pieces of clothing you reach for first. That's this shirt. It's perfect to wear around the house, or as a layer when it gets cold, or even as something to wear to the gym. It's light and soft and stretchy, and as such it wears like it knows you.
Stock up and Save More the More You Buy
Learn more about our bulk pricing here.
Materials:
Buttery soft 96% Bamboo viscose / 4% Spandex.
Supple and stretchy to move with you
Helps regulate body temperature
Features:
Soft fabric
Tapered sleeves
Sizes XS – XXL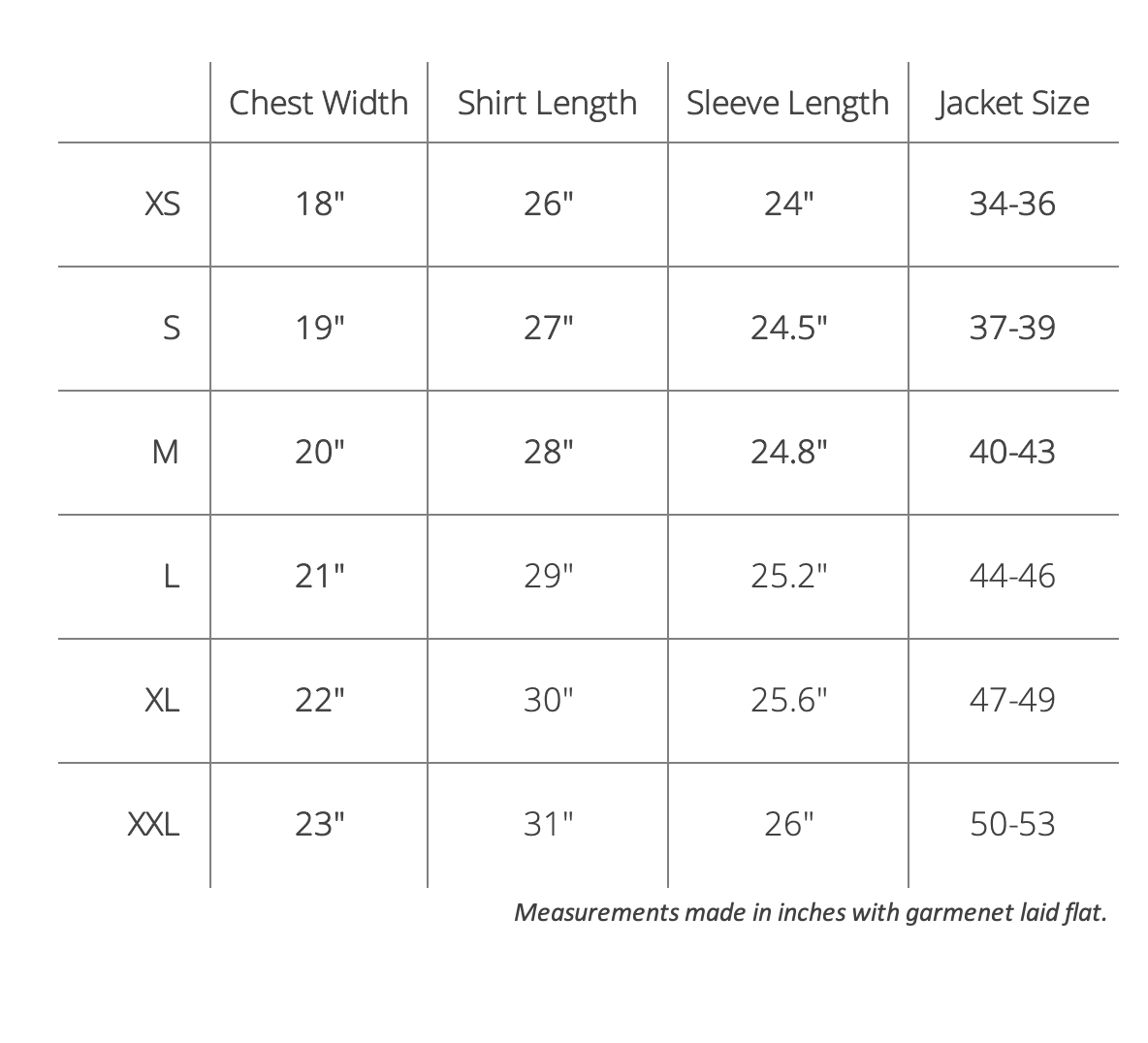 Our ultra-thin 96% Bamboo Viscose, 4% Spandex blend is way softer than any cotton shirt you've ever felt. Because of the stretch, it moves with you. You'll hardly know it's there.
Our long sleeve undershirt is designed around our Traditional Cut. Just the right amount of room in the body allows this versatile shirt to be used for lounge and sleep and also still be comfortable under a sweater or fleece in the Winter.
Customers tell us they hold up to every-day use for years. If your shirt has any defects, take a picture and we'll send a replacement. For longest life and maximum comfort, wash and dry on cold.
Hint: The Details Matter
What makes the perfect shirt?
The best fabrics. The best fit. You won't want to take it off. Satisfaction Guaranteed 100%. Free US Returns and Exchanges.
If it fit any better, you'd think we were measuring you in your sleep.
A Comfort First Fit: Our stretch bamboo viscose fabric is as soft as any fabric we've ever felt, so it wears softly, like something you've had for years

Exceptional Quality: We are tired of clothes that last season or two before getting thrown away. We want you to wear this for years, so we made it to last.

Two Shirts in One: This shirt can be worn either as a long sleeve shirt or as an undershirt when temperatures drop.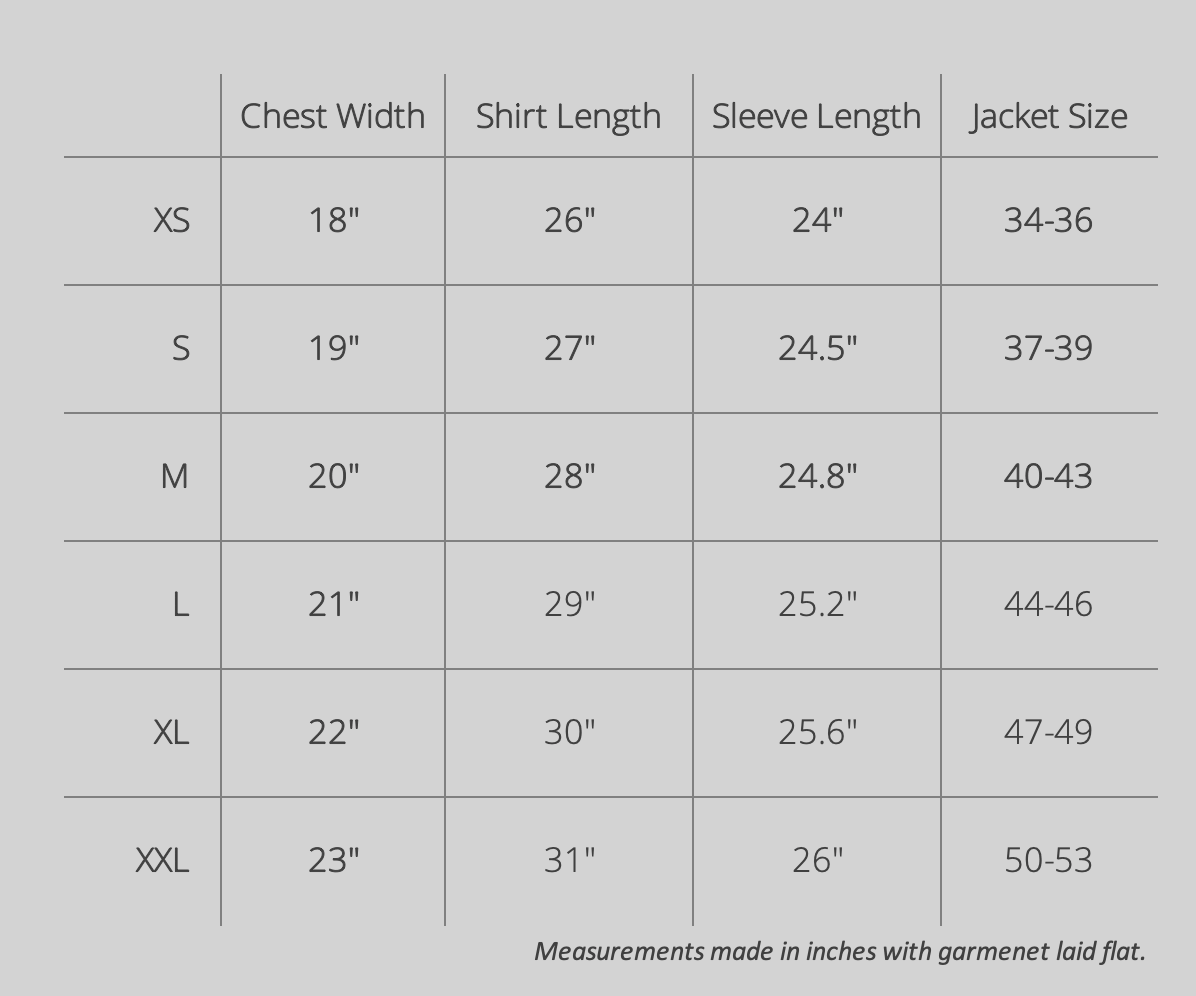 I have tried a dozen different undershirts, and even thought I had found the best. That is until I tried Mr. Davis. From the fabric to the cut to the length, these undershirts are the best I've ever worn.

Jason I.

Tailored White Crew-Neck, X-Large
I've searched the world for the perfect white dress shirt that is not transparent. It does not exist. But just when all hope was lost, my wife suggested searching for the perfect undershirt, which I found thanks to you.

Charlie D.

Tailored Tone V-Neck, Crew-Neck, Large
Great quality and fit. Very impressed. Larger neck opening allows for open collars without undershirt showing. Had occasion to contact customer service and response was outstanding.

E. Mendicelli

Tailored White V-Neck, Medium
My only regret is that I thought all undershirts were the same for so long. I was sorely mistaken. I'm ordering more now.

Charlie D.

Tailored Tone V-Neck, Crew-Neck, Large
I don't know how you managed to arrive at this color, but it is perfect for me, a pasty white guy. It's better than any heather grey undershirt I have. It's better than the twice-as-expensive "flesh tone" undershirt I bought. You should patent this color.

Dale S.

Tailored Tone V-Neck, Small
I'll be honest, I was skeptical of this product...could it really be all that it was advertised to be? Let me tell you... this shirt ROCKS!

Jordan

Tailored Tone V-Neck
I immediately tried it on under 5 of my favorite shirts, all different styles, and it just works! I am SO glad I got the 3-pack, and I would be shocked if I ever throw on a white cotton T again.

Jordan

Tailored Tone V-Neck
I wasnt sure how the bamboo fabric would be as i had never even heard of it, but its SO soft. wearing any other undershirt now is going to feel like i strapped hay to myself.

Nick P.

Tailored Tone V-Neck
I consider myself a connoisseur of men's clothing and I have to admit the quality, style, fit and feel of these products surpassed my every expectation. Great Value for the price. I will forever be a lifetime buyer and supporter of your products.

Tyler

Tone, White, Grey V-Neck, XX-Large
Fantastic product, just amazing! Extremely soft comfortable material, form fitting, not restrictive and very breathable. It's literally a climate controlled protective layer that completely tightens and smooths out your appearance.

Tyler

Tone, White, Grey V-Neck, XX-Large
Staying tucked in is one of the many things about this shirt that stood out for me. I'm really glad to know that this shirt is long and comfortable. I have a feeling I'll be ordering many more of these and taking advantage of the referral program.

David L.

Tailored Tone V-Neck
Awesome shirts guys. Can't even feel it on my body. Fantastic. Thanks!

Serg

Tailored Tone V-Neck
I got my shirt last week and feel horrible when I have to take it off. The other day it needed to be washed and I looked at my old undershirt and just couldn't put them on. I'd rather go without than wear something other than my Mr. Davis.

Ron D.

Tailored Tone V-Neck
It's hard to get excited about undershirts, but these shirts ROCK!

J. Thomas

Tailored White V-Neck, XX-Large
Might be the most perfect undershirt ever conceived. The bamboo shirt is just "elastic" enough to hug your body without being tight. Really an incredible shirt.

Christopher B.

Tailored Black V-Neck, Large
Amazing shirt and the seller is very helpful. I strongly recommend everyone to buy their products.

Amazon Customer

Tailored Tone V-Neck, Large
The tone is close to my skin color, so the shirt remains unseen under my white dress shirt. More than 7 months and dozens of washings later, shirt is as good as new! Amazing value!

Max

Tailored Tone V-Neck, Medium
Just wanted to say that your shirts are the best I have found, by far.
You've really put thought into the fabric, fit, colors, and shape, and it shows. Thank you!

Richard T.

Tailored Grey V-Neck, Large
Very soft and comfortable and fits really well. I love the materials used; keeps me dry and cool. I would highly recommend it.

Marlon D.

Tailored White V-Neck, Medium
Don't ever write reviews but i have to say that these shirts are excellent. I've bought almost every brand out there (2xist, Banana Republic, underfit, tommy john, etc.). These by far have held up the best over time - no shrinking, no staining in the armpits, no pilling.

Amazon Customer

Tailored White V-Neck, Large
My shirt arrived this morning and before i left for lunch i switched undershirts to it. immediately i turned to my buddy who joined me for lunch 'i need more of these'

Nick P.

Tailored Tone V-Neck
Other brands seem to degrade in quality as you wear them and wash them more. These are pricey but are worth it. I held off and only purchased one but it has held up well over the last nine months and have subsequently purchased more.

Amazon Customer

Tailored White V-Neck, Large
When I wore it yesterday, a very warm day, I realized that it was much softer and more comfortable than any other cotton undershirt I have ever worn...These are AWESOME.

Michael

Tailored Tone V-Neck
Mr. Davis solved my 'perfect undershirt' quest. It is fitted yet not binding. Its long torso stays tucked, and the v-neck allows an open top button without revealing the undershirt's presence.

Max

Tailored Tone V-Neck, Medium
Expensive but worth the money. Gave this as a gift to my boyfriend for Valentine's Day and it fit perfect and he loved it! I read the reviews and I ordered a small because he is 5'11 and weighs about 165Ibs.

Rose

Tailored Tone V-Neck, Small
I have been looking for an undershirt in a tone color, I don't like the feel of a cotton Tshirt under my dress shirt. This feels like I'm not wearing an undershirt. It keeps me dry.

I. Nunez

Tailored Tone V-Neck, Medium
I had a lot of skepticism going into this purchase but these shirts are incredible. Perfect length for tucking and the sleeves and collar won't be visible under your shirts, even with one button undone.

Sean

Tailored Tone V-Neck, Medium
Insanely soft. The tan color works great under light colored shirts. Highly recommended.

Sean

Tailored Tone V-Neck, Medium
The Best Fabric You've Never Felt
Stretch Bamboo Viscose is 3-4x softer than cotton and much nicer than Modal, which some of our competitors offer (at higher prices we might add).
We think it's the perfect fabric for every-day comfort and our customers agree.
Wear it on its own or under a dress shirt, sweat shirt, or sweater.
Frequently Asked Questions
If we haven't answered your question here, we're quick to answer at support@mrdavis.com.
We make the stuff you wear every day. And we make it comfortable.
Reward customer loyalty: The more you buy the more you save. We keep prices low all the time so you never feel like you missed a deal.

Work with the best factories: We choose quality and craftsmanship over lower production prices.

Treat our team well: We offer flexible scheduling, pay our warehouse team are at least $17 / hour, and provide a 4% 401(k) match for all employees, even part-timers.

Make things right: We try to limit mistakes, but when something goes wrong, we try to make it right.
We Take Care of Customers
Mr. Davis Clothing
6347 W 110th St
Overland Park, KS 66211
833-291-2907 (toll free)
support@mrdavis.com