Originally $29. Save 48% While Supplies Last
  ★★★★★ Quality |
Incredibly Soft | Shallow V-Neck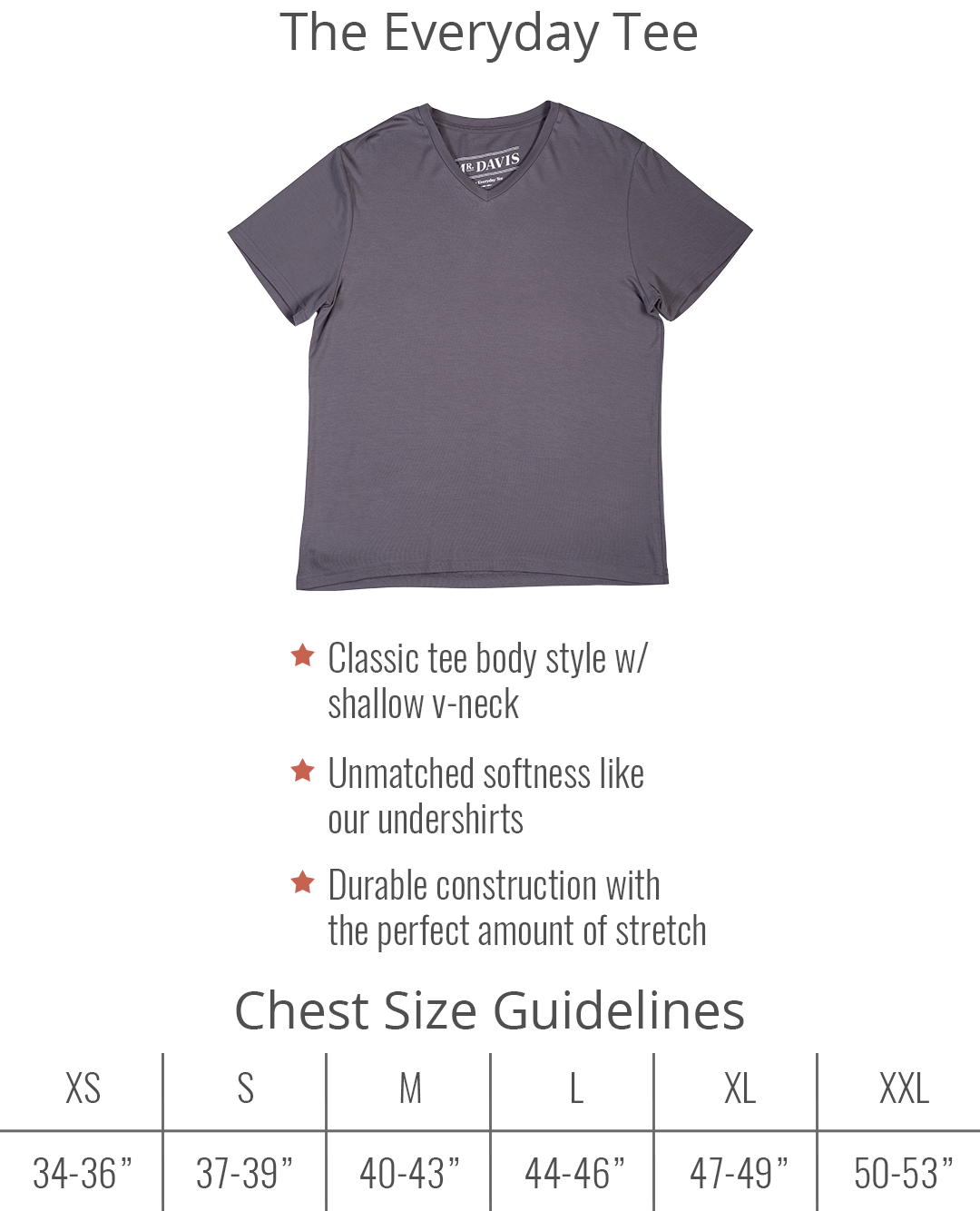 A great deal on a great shirt.
We've transitioned to a crew neck and added some length, but if your torso isn't too long this is an incredible shirt for the money. And you can save more the more you buy. 
Stock up and Save More the More You Buy
A super comfortable tee at a crazy low price.
After we made this tee, we got lots of positive feedback about the fabric and overall comfort. But we also kept hearing two things: you wanted a crew neck more than a v neck, and critically, that the body length shrunk too much when washed and dried. We've released our awesome new crew version, so we're closing this one out to make room. If you have a longer torso or prefer a longer fit, this shirt may not suit you. But if that's not the case, and especially if you like a shallow v neck, you're getting an awesome shirt at a great price.
Unmatched softness – just like our undershirts
Thermally conductive to regulate body temp in any climate
Extremely durable construction
Perfect amount of stretch
Versatile – luxurious enough to wear on a date and comfortable enough for weekend lounging.
Better fabric than our competitors at a lower price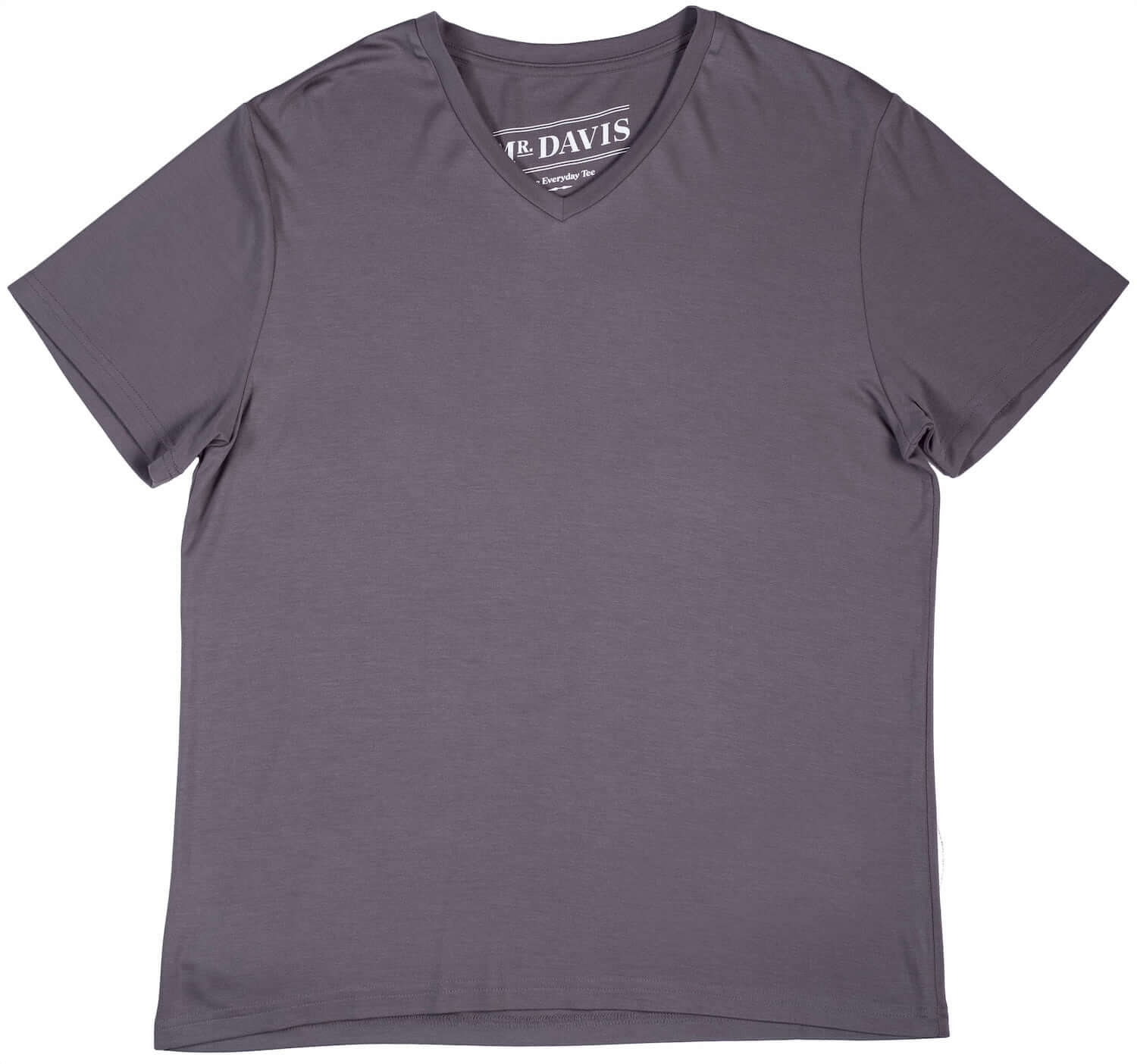 The Tee You'll Give to Your Kids
It's built that well. Try one today or stock up and save at just $15 / shirt.
Frequently Asked Questions
If we haven't answered your questions here, hit our chat icon or email us at support@mrdavis.com
We make the stuff you wear every day. And we make it comfortable.
Reward customer loyalty: The more you buy the more you save. We keep prices low all the time so you never feel like you missed a deal.

Work with the best factories: We choose quality and craftsmanship over lower production prices.

Treat our team well: We offer flexible scheduling, pay our warehouse team are at least $17 / hour, and provide a 4% 401(k) match for all employees, even part-timers.

Make things right: We try to limit mistakes, but when something goes wrong, we try to make it right.
We Take Care of Customers
Mr. Davis Clothing
6347 W 110th St
Overland Park, KS 66211
833-291-2907 (toll free)
support@mrdavis.com